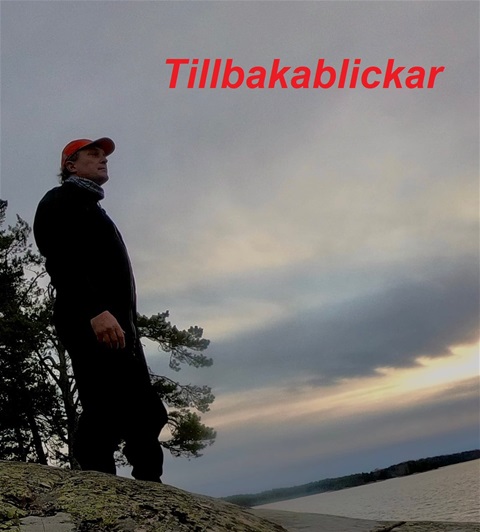 2020-06-12
Jag har givetvis funderat på vad som orsakade den kraftiga yrseln som tvingade mig att avbryta mitt försök att klara HBB. Känslan är fortfarande att det hela påminde om "kristallsjuka" något jag har drabbats av tidigare och blev då sjukskriven i drygt en vecka, sen kan det enligt tips kunna vara något elakt virus som satte sig på balansen, alternativt att jag inte lyckades få i mig tillräckligt med näring då jag är rätt dålig på att äta de mängder som krävs, kanske kan det trigga igång någon av ovanstående teorier. Vatten och vätskeersättning drack jag i mängder (ca 4-5 liter/dagen) Yrseln var såpass kraftig att jag inte kunde gå rakt fram på plan mark utan att snubbla och ta snedsteg, dagen då jag bröt så tvingades jag krypa ur min kajak upp på land då jag knappt kunde stå upprätt.
Men detta är ingenting jag ångrar att jag försökte mig på att genomföra, då planeringen och förberedelserna har varit lärorika och roliga och jag hade ändå 2 fantastiska veckor på västkusten.
Mitt val av utrustning fungerade utmärkt hela resan förutom GoPro-kamerans fjärrkontroll och framförallt min Samsungtelefon som plötsligt började vägra ta emot laddning plus att den laddade ur snabbt (telefonen blev väldigt varm och kunde tappa 40-50% av batteriet på 3-4 minuter), något jag fixade någorlunda med att rengöra USB porten.
Dock kommer jag ha vid nästa försök ha med mig en extra telefon så att detta inte händer igen. Telefonen känns ändå lite som en viktig sak med tillgång till väderprognoser, kontakt med hustrun samt möjlighet att kalla på hjälp. Jag märkte att den krånglande telefonen stressade mig väldigt mycket särskilt när man lovar att jag alltid skall höra av mig när jag är på land
I övrigt så om jag skulle göra om en liknande resa så hade jag snarare tagit med mig mindre saker på resan än att jag saknade något.
Är väldigt nöjd med att jag hanterade alla typer av väder och att jag ändå passerade några tuffa passager och hårt väder på vägen trots mina yrselbesvär. Navigeringen fungerade i princip prickfritt hela vägen utan att behöva slå på min GPS mer än 2-3 gånger, och den kanske största vinsten av allt med detta försök att genomföra HBB är att "inför-träningen" har gjort att mina tidigare rygg- och axel-besvär nästan är helt borta.
Blir det ett försök till framöver? – inte omöjligt, eller snarare högst troligt då suget och revanchlustan är stor 😊
I have of course thought about what caused the severe dizziness that forced me to interrupt my attempt to cope with HBB. The feeling is still that it was all reminiscent of "Benign Paroxysmal Positional Vertigo" (BPPV) something I have suffered from before and was sick for just over a week, then according to tips it could be some nasty virus that settled on the balance, or that I did not manage to get in me enough nutrition as I am quite bad at eating the amounts required, maybe it can trigger any of the above theories. I drank water and fluid replacement in quantities (about 4-5 liters / day) The dizziness was so strong that I could not walk straight ahead on flat ground without stumbling and taking slips, the day I broke I was forced to crawl out of my kayak up on land when I could barely stand upright.
But this is not something I regret that I tried to implement, as the planning and preparations have been instructive and fun and I still had 2 fantastic weeks on the west coast.
My choice of equipment worked great the whole trip except for the GoPro remotecontrol and especially my Samsung phone which suddenly started to refuse to charge plus it discharged quickly (the phone got very hot and could drain 40-50% of the battery in 3-4 minutes) , something I fixed somewhat by cleaning the USB port.
However, at the next attempt I will have an extra phone with me so that this does not happen again. The phone still feels a bit like an important thing with access to weather forecasts, contact with the wife and the opportunity to call for help. I noticed that the awkward phone stressed me very much especially when you promise that I will always hear from me when I am on land
Otherwise, if I were to redo a similar trip, I would rather have taken less things with me on the trip than that I was missing something.
I am very happy that I handled all types of weather and that I still passed some tough passages and hard weather on the road despite my dizziness. The navigation worked basically flawlessly all the way without having to turn on my GPS more than 2-3 times, and perhaps the biggest benefit of all with this attempt to implement HBB is that the "pre-training" has made my previous back and shoulder-pain is almost completely gone.
Will there be another attempt in the future? – not impossible, or rather highly probable as the craving and desire for revenge is great 😊